3.2 DIY erotica, instead? Yes, please.
Earlier this week we asked you—
Do you have a stance on porn? What is it based on?
We also shared some of the stories of the people behind the industry, hoping to give perspective on the less-often shared side of the story. Now, we share some questions for you to reflect upon, as well as resources for learning more about the other side of the story— the debated consequences of the industry.
Did you know?
— Porn sites receive more regular traffic than Netflix, Amazon, & Twitter combined each month.
— 64% of young people, ages 13–24, actively seek out pornography weekly or more often.
— A study of 14- to 19-year-olds found that females who consumed pornographic videos were at a significantly greater likelihood of being victims of sexual harassment or sexual assault.
— A Swedish study of 18-year-old males found that frequent users of pornography were significantly more likely to have sold and bought sex than other boys of the same age.
These statistics are from Fight The New Drug, a movement dedicated to shedding light on the psychological, emotional, and social consequences of pornography. You might also be interested in The New York Times about What High School Students Are Learning From Porn, to delve further into the consequences of the industry, but we also want to share another side of the industry with you.
Question: What is your relationship with porn?
It's one thing to hear statistics and see political campaigns against porn, like this famous one from Spain. However, it's another thing to hear the personal stories of people who have transformed their lives by quitting the use of porn— and speak out against it from their own experiences and unhealthy relationships with it. One of the top forums on Reddit is dedicated to precisely that.
Read more on "NoFap" here.
Question: If you are in a relationship, do you feel comfortable talking with your partner about porn?
Have you talked about it with them before? Have you used it with them before?
Question: Have you ever created your own erotic content?
If you haven't considered this, it can be an incredible tool for couples (especially if you are long-distance), not to mention a fun and intimate bonding activity, or an amazing (and far sexier) substitution for porn!
Answer: Do ittt!
Here is an article with helpful advice and sexy examples for inspo (like the one below).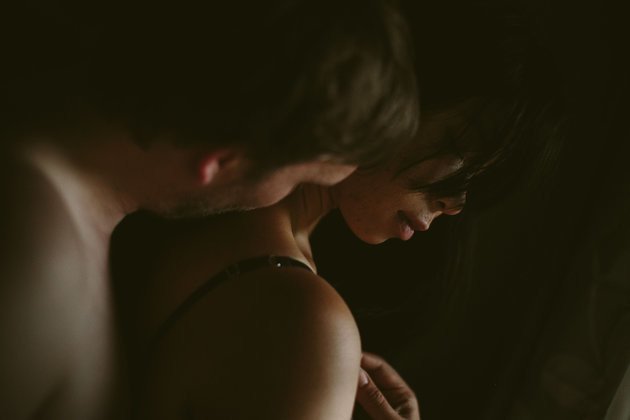 The article is just one of many possibilities ;)
As always, there are two sides to every story, and we want you to decide for yourself how you feel about these themes. However, that requires you to be informed first so we try to provide you with the resources- and the stories- to help you do so. We hope you continue this thought experiment offline and open it up to discussion with friends- and a partner if you have one.

Let's continue changing the culture and the conversation surrounding intimacy— one question at a time!
PS. Have you seen our amazing video of men giving shoutouts to the wonderful women who have shaped their lives and the people they have become?! Check it out here.

Happy Women's Day, a.k.a. Women's Weekend!